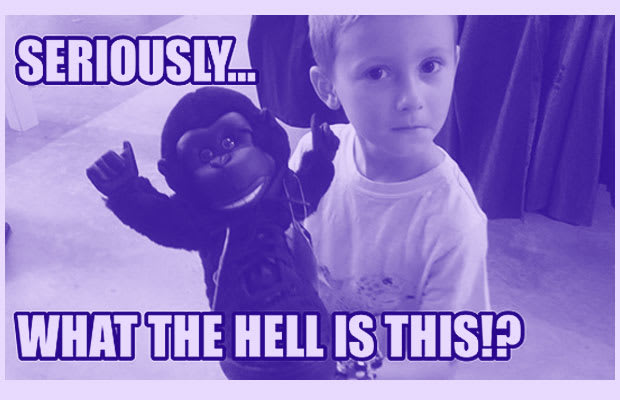 Internet memes have become one of the most hilarious ways to talk crap, and we all know sneakerheads know how to run their mouths. A picture alone may say a thousand words, but a picture and a few well-chosen words is where it's at.
Check out The 50 Most Hilarious Sneaker Memes Of All Time.
Camron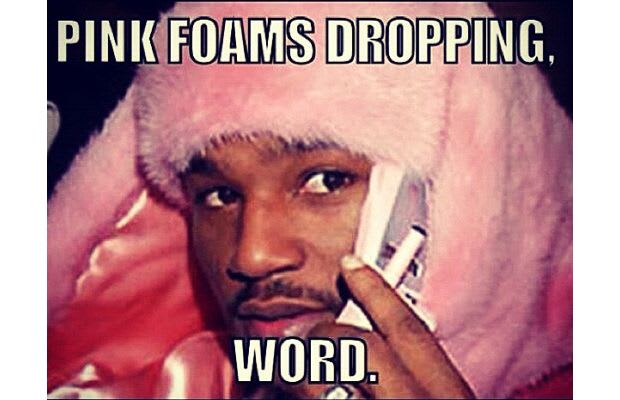 Pink Furs & Foamposites.. it works
Hypebeast Logic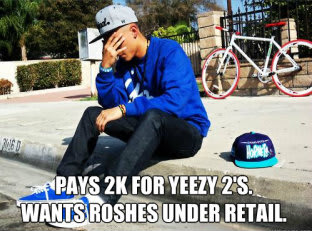 I saw Kanye wear them coming out of a furniture store, so I need 'em.
POST CONTINUES BELOW
But It Worked For Kim K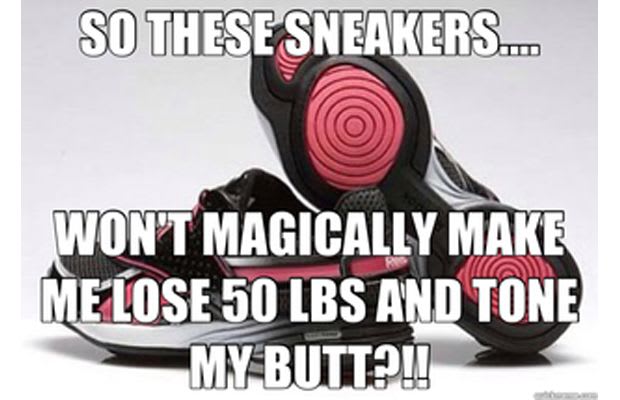 300 pounds?? No worries, grab some of these and you'll be Kim K status in no time.
Got Them "Breds" Though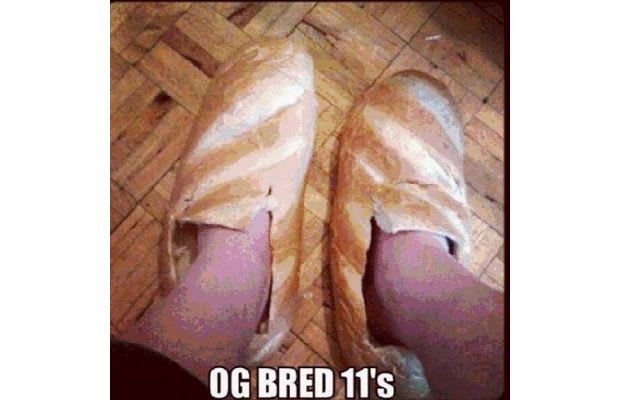 Confusing Sneaker Names
A clever name…. for clever people.
That Land Far Far Away Is Just A Forum Post Away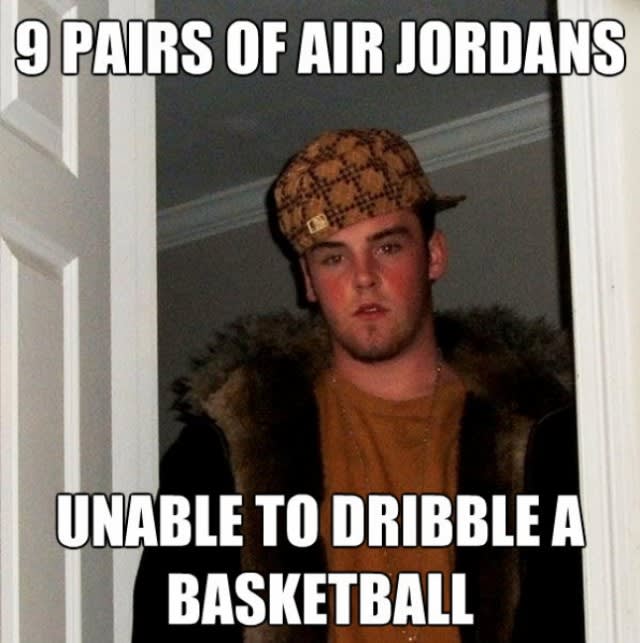 In a land far far away… basketball shoes are worn on basketball courts….
Sad But True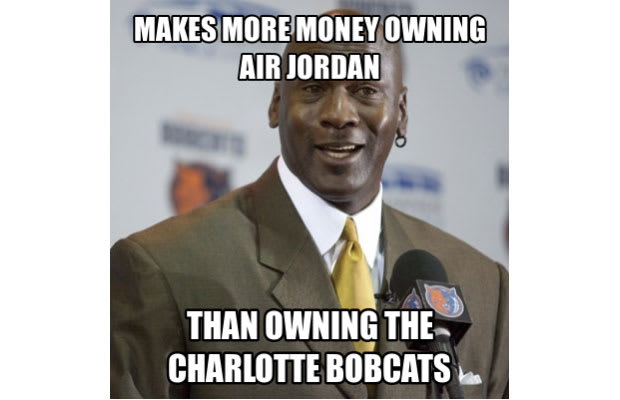 Hoop Earrings, 5XL suits….Bobcats or Hornets… we can't throw our hard-earned $ at MJ fast enough.
Not The Same Kitchen, Homie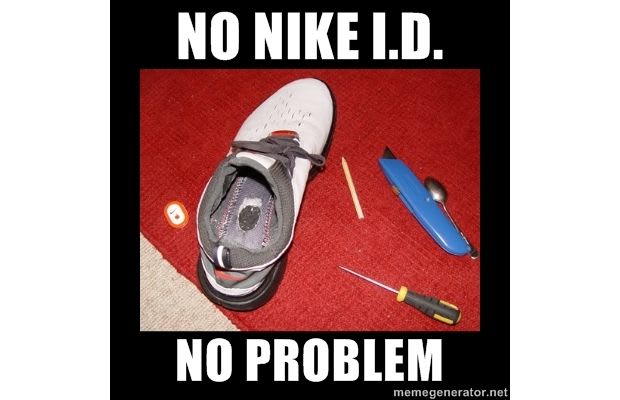 Nike's Innovation Kitchen is where they cook up the heat, your kitchen is where you butcher things for your feet.
Why You're Salty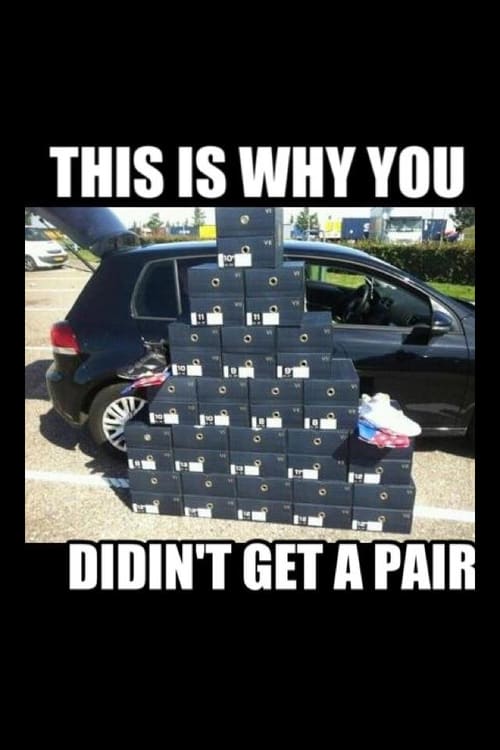 Defining Moments for all the wrong reasons.
The Walking Bred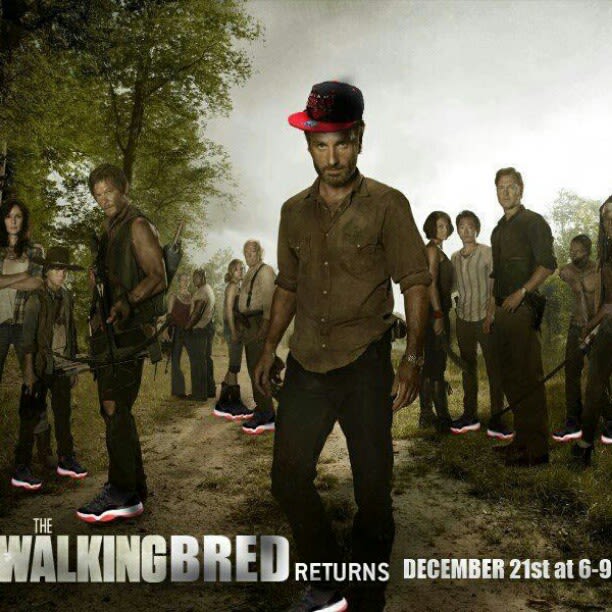 Vince Young Got Them Breds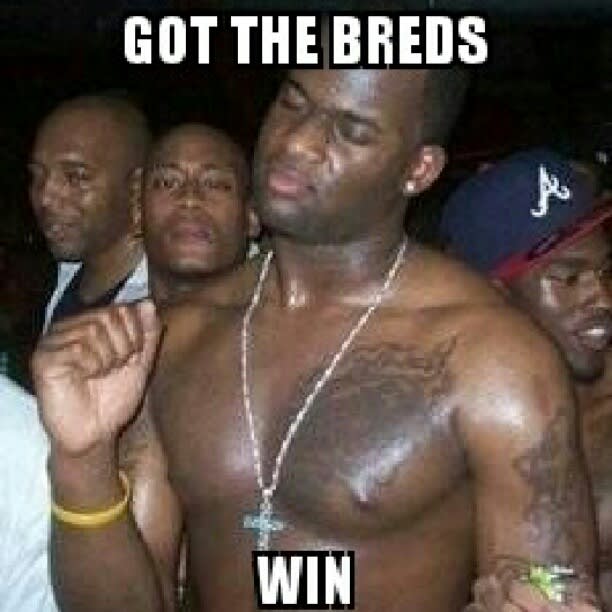 Vince Young taking a much-needed break from cheesecakin' to cop some XI's.
Sneaker Tourism Is The Future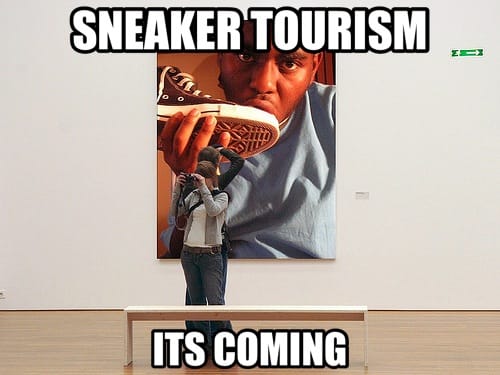 Bill took Marie to the Sneaker Museum for vacation. Two days after this picture was taken, Marie dumped Bill. Take your girl on a proper vacation, bruh.
Tale As Old As Time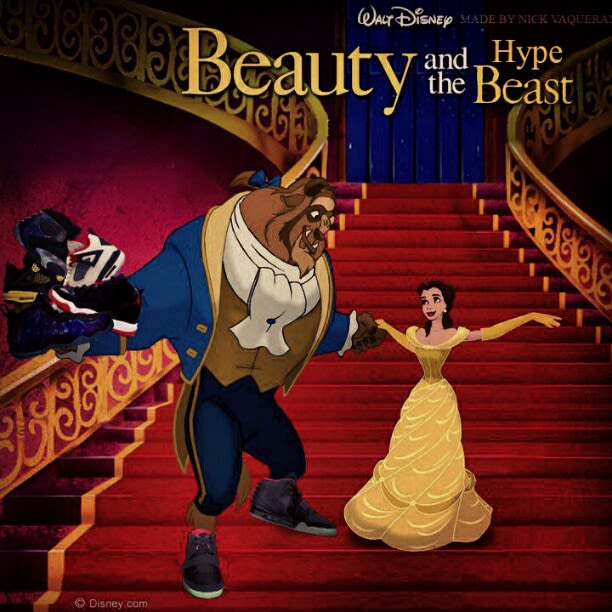 The Beast's beard was grown while camping out for three weeks for the Yeezy 2's.
Who Instagrams Without Flash?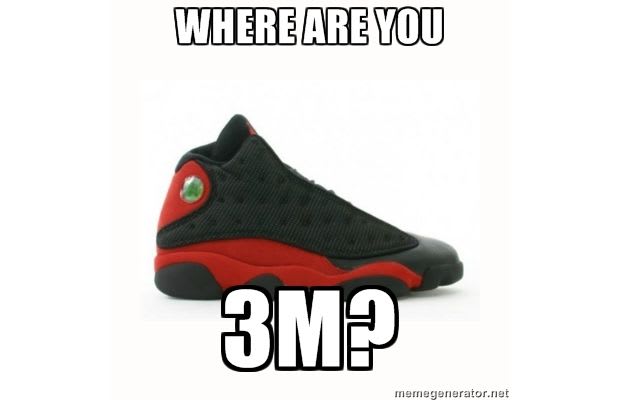 3M is the make or break for some people. We can go without full-grain leather but if the flash on the Instagram shot isn't there….. it's trash.
Fresh Prince Been Knowing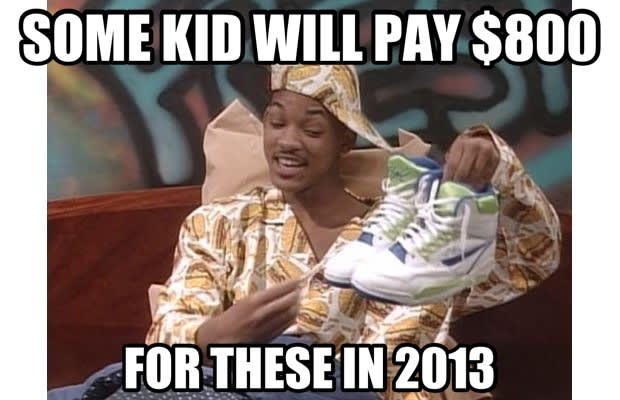 Fresh Prince use to be VVVVVVNDS Prince back in Philly.
Not Quite The Chick Magnet You Envisioned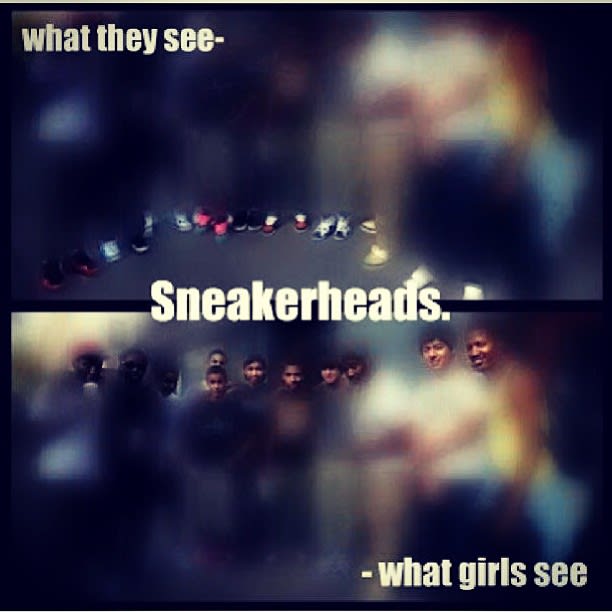 Sorry fellas, sneakers isn't the chick magnet that other DUDES told you it was.
Sidekick Problems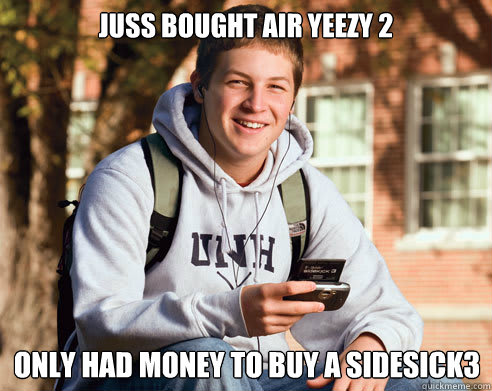 You Got Us Again, Mike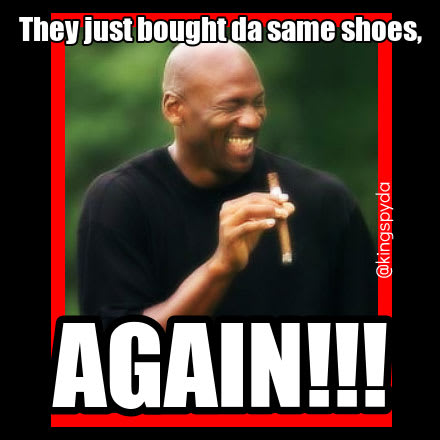 Yes MJ, we know you sold us the same shoe six times. Just like the people that sell you your hoop earrings and denim cargo shorts. Call it even?
Did Yeezy Teach You This?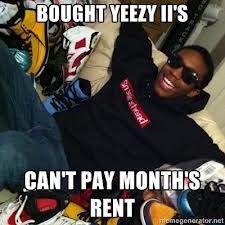 Yeezy II's give you so much clout that you don't even have to pay your bills "swag."
Hypebeasts We Know About You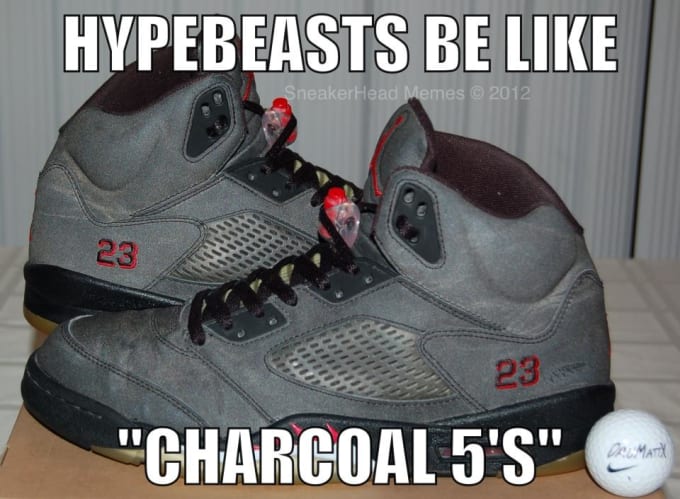 MJ would be rolling over in his grave if he saw this… and of course if he was dead and not in a casino playing poker.
When Licking Shoes Goes Wrong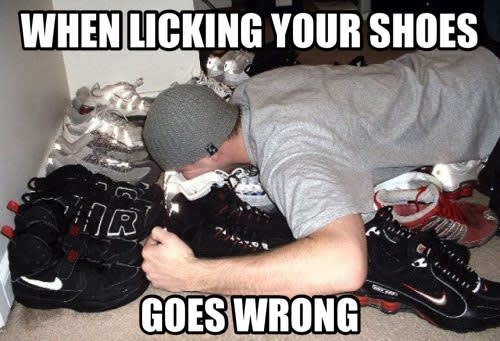 Fat Joe hasn't had a hit in 10 years, but his legacy lives on.
Pedophile Sneakers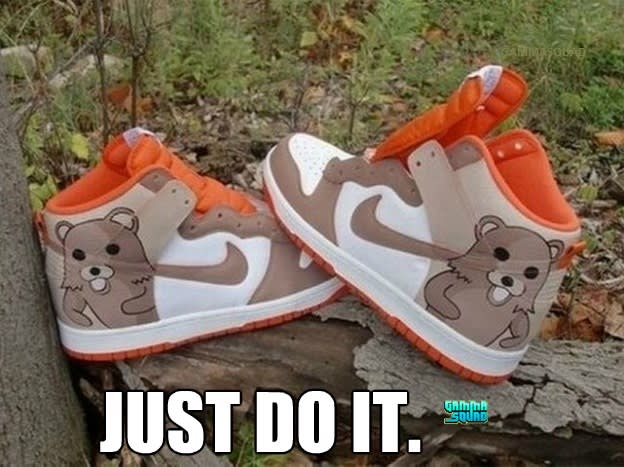 Air Sanduskies.
Pauly D Don't Play
When Those Black Concords Drop?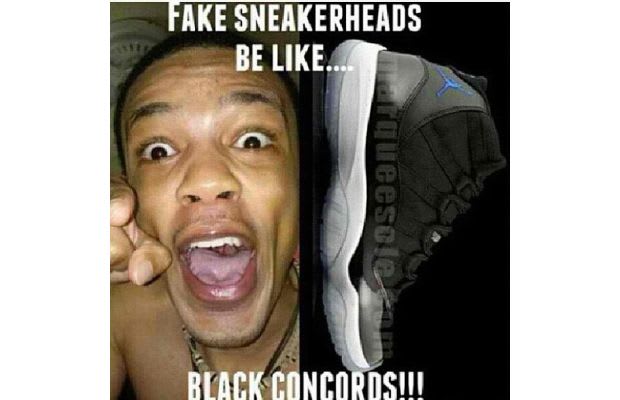 In the sneaker community this is the equivalent of scratching nails on a chalkboard.
Not Quite What We Had In Mind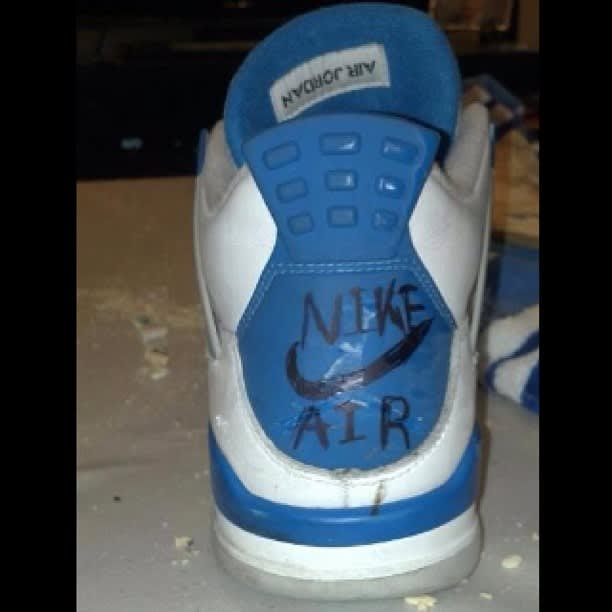 They say that a picture is worth a thousand words, but sadly this picture is worth MAYYYYBE two.
Grandma Got Js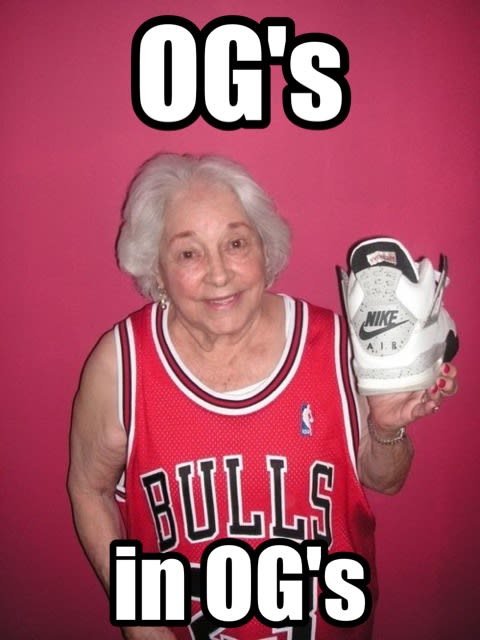 Both yellowed, creased and equally functional.
You Ain't Got No Ride?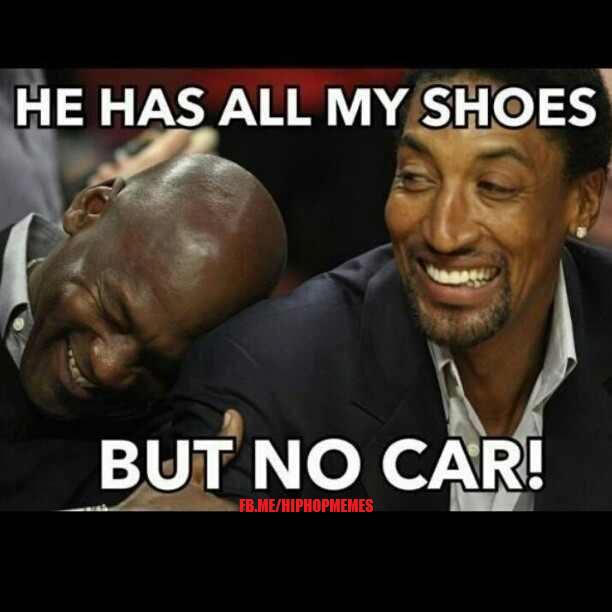 Dopest kicks on the bus, does NOT impress MJ.
Kids These Days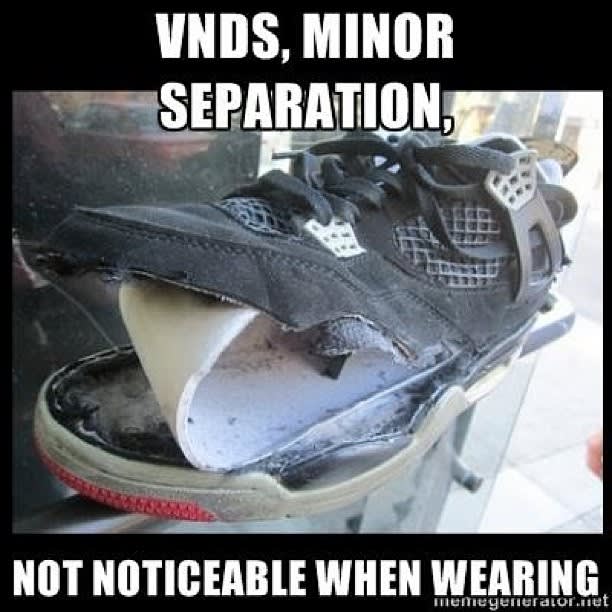 Beauty is in the eye of the beholder.. and some kids "be holding" some beat shit.
Yours Got The Jumpman?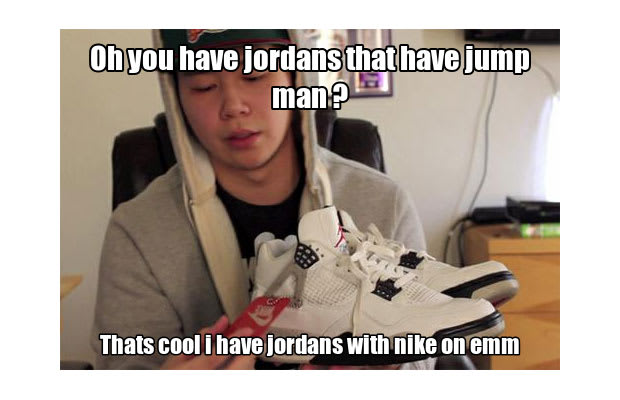 There is chaotic line from older heads vs younger heads on the Nike Air vs Jumpman….that sirs is a timeline.
Jeremy Scott The Early Days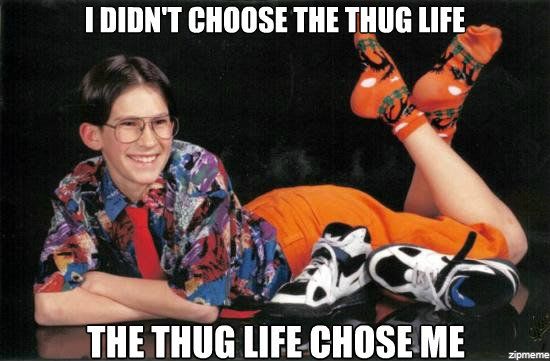 Before the Monkey sneakers, Jeremy Scott dabbled with Nike
Hand Over The Cash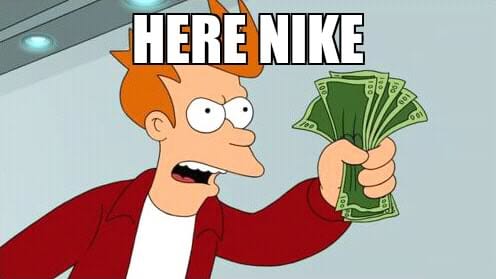 Every Saturday at 8am, we fight for our chance to be the first to give our $ to the Swoosh.
Thank You, KONY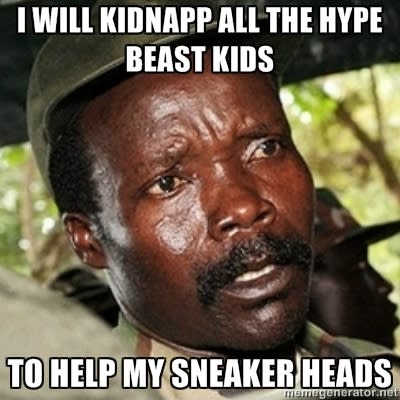 Even KONY is trying to get back in the good graces of American Sneakerheads.
Dogs Have Heat Strokes Too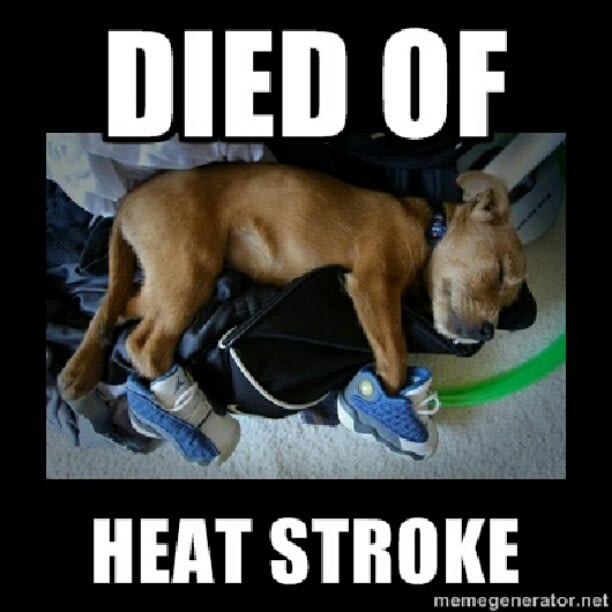 Defective Shoes or Defective Buyers?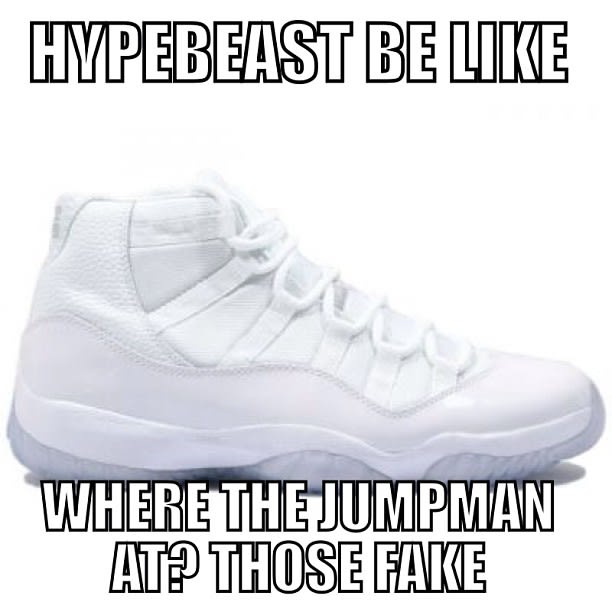 Defective shoes…or defective buyers…you make the call.
Just Instagram It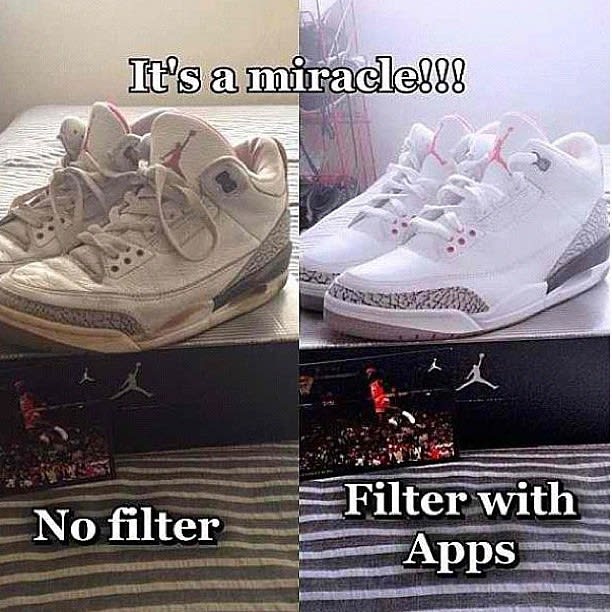 Instagram can make anything look good.
Easy Money Isn't So Easy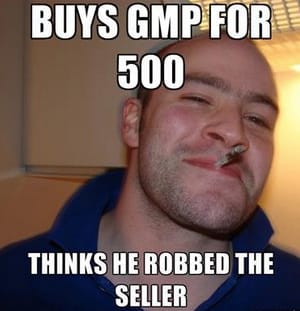 Easy Money isn't so easy.
Every Sneakerhead Has That Moment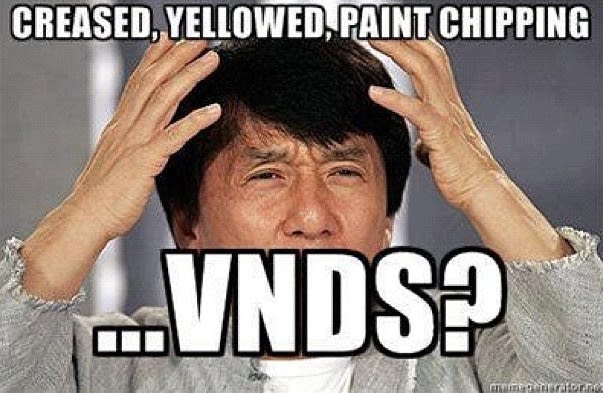 Every sneakerhead has a Chris Tucker/Jackie Chan moment when reading some listings.
Pitching A Tent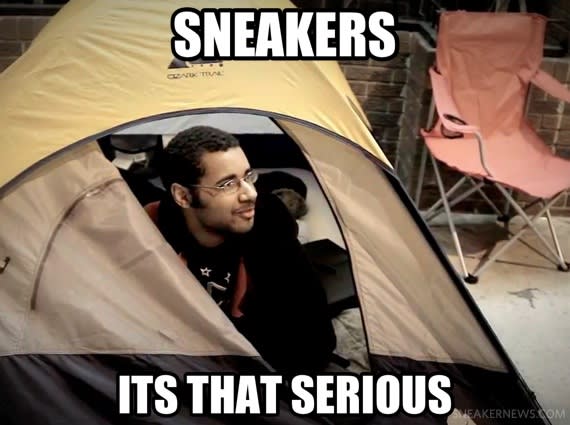 Pitching a Tent in the 80's meant something TOTALLY different than 2017
How To Get The Girls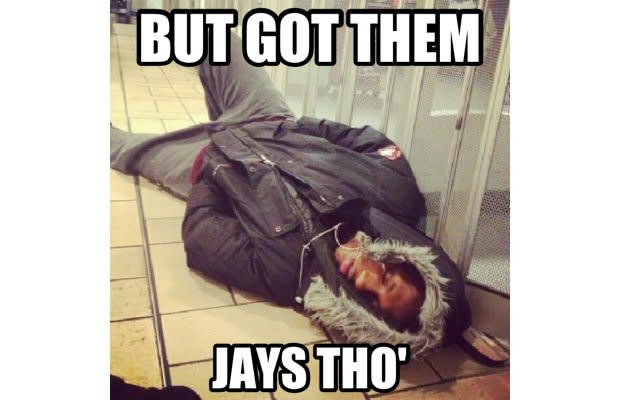 Ladies love a motivated dude.
Dear Lord Baby Jesus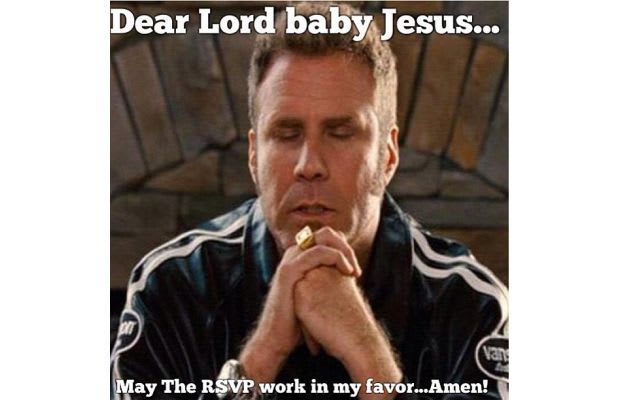 Ricky Bobby even comes in 2nd on RSVP.
Grandma I Made It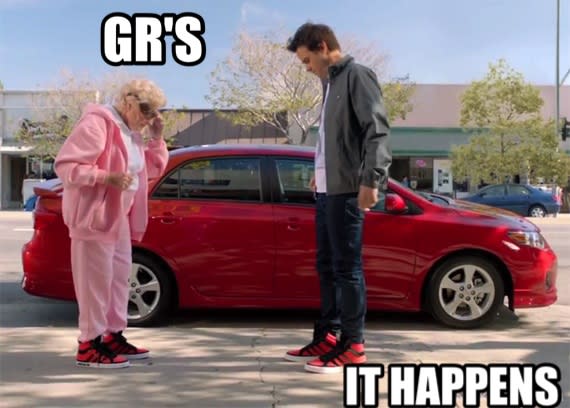 400,000 pairs later… you're an individual.
Anybody Seen My…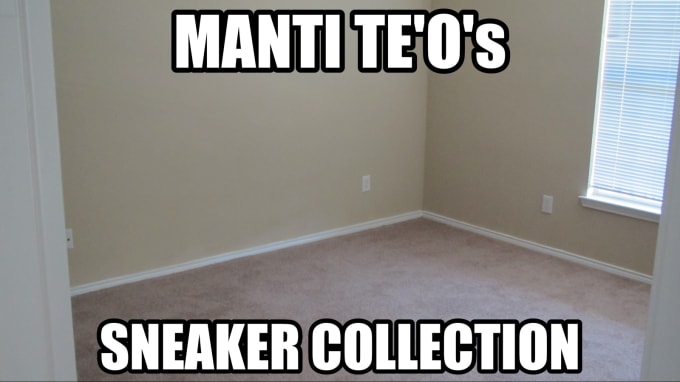 ::Invisible Comment::
Instagram These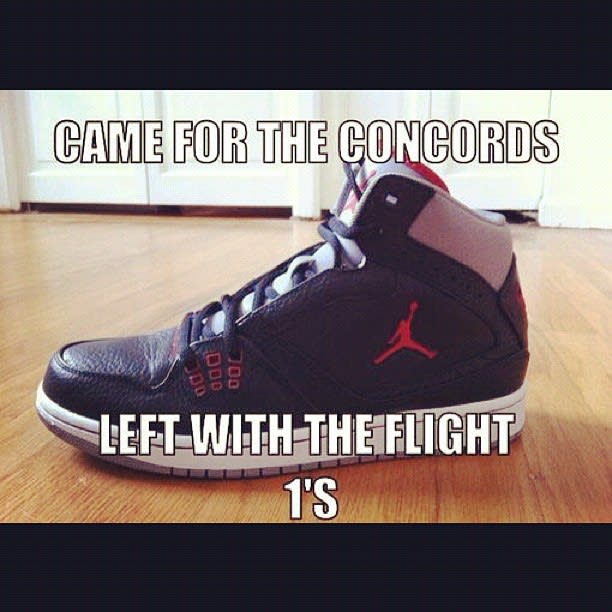 If you don't buy anything, what can you instagram? Seriously!
Seriously, Though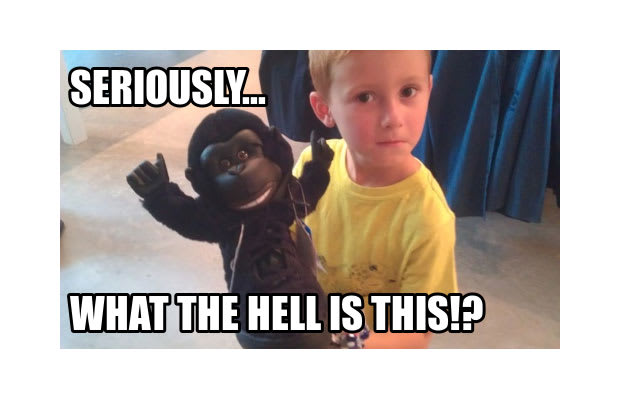 The Most Pink Ever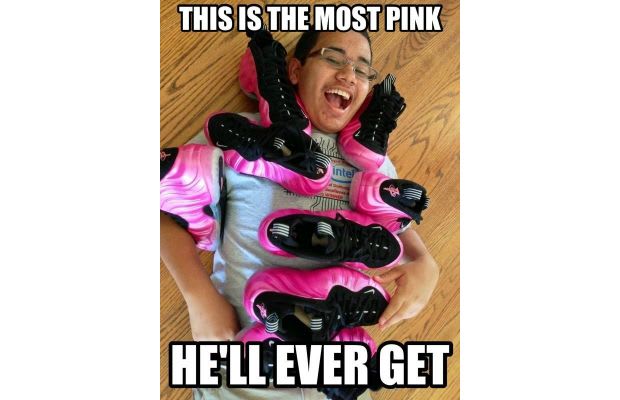 The foam is the hardest thing in this pic PAUSE.
Miyagi Is Too Slow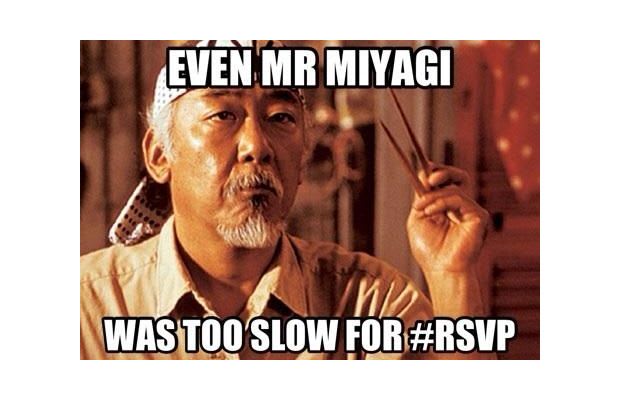 Miyagi caught the fly… but still can't catch an RSVP.
Mike Tyson's Knock Out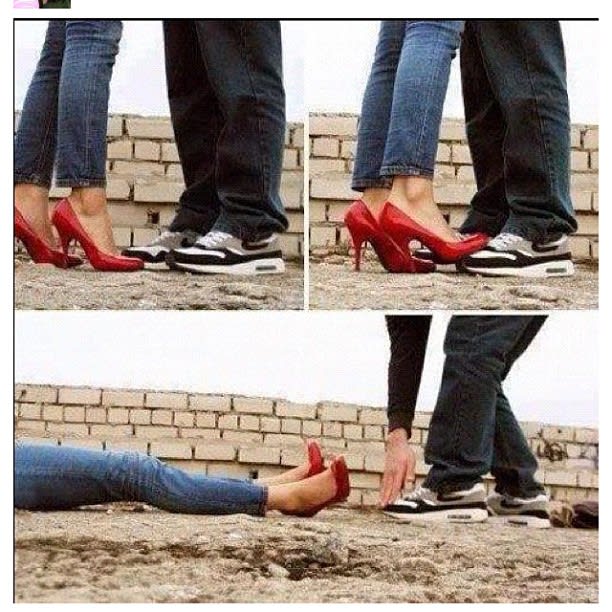 Thought I told you not to step on my kicks.
Originally published on http://www.complex.com/sneakers/2013/01/the-50-most-hilarious-sneaker-memes-of-all-time/
One of the Twitter personalities that is always on top of the sneaker memes is @DeadstockNYC. With that said, we hit him up to hunt down the best of the best.